About Sky Rise Carpet Cleaning, LLC.
At Sky Rise Carpet Cleaning, we use the latest all-natural cleaning products and IICRC Platinum-Rated equipment. We offer a full-restorative cleaning process that is eco-friendly and leaves behind no chemical residue in the textiles cleaned. Whether its carpet, upholstery, tile and grout, area rugs, or even pet odors, we deliver outstanding results, every time, every floor.
That's our commitment to you.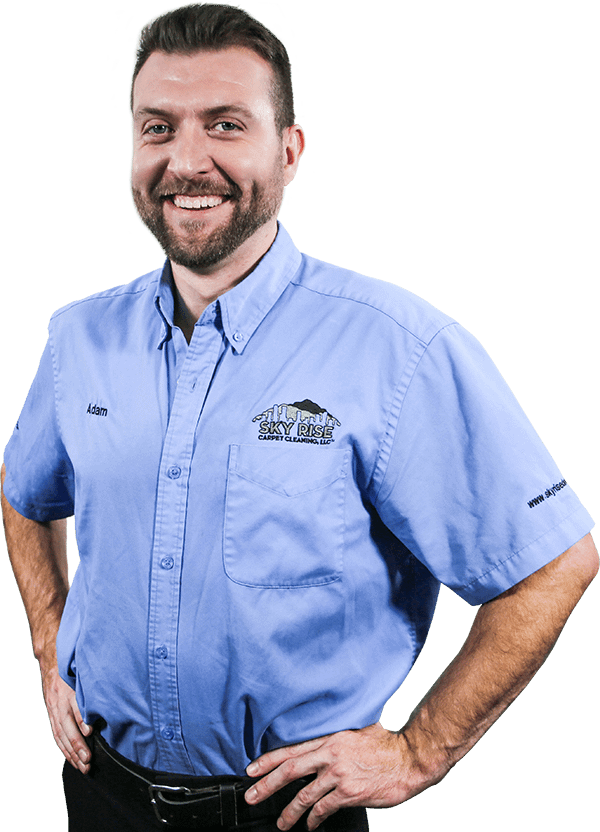 Offering 5-Star Service To Your Home & Business
Our mission here at Sky Rise Carpet Cleaning, LLC. is to provide you with supremely clean floors without the need for truck-mounted equipment.
Quality
Punctuality
Professionalism
Stain Removal

95%

95%

Eco-Friendly

95%

95%

Pet Odor & Elimination

90%

90%
Carpet Deep-Cleaning

97%

97%

Tile & Grout

75%

75%

Upholstery Cleaning

90%

90%
 The Sky Rise Story
Owner Adam Hursh started Sky Rise Carpet Cleaning, LLC in 2013 after more than a decade of working for other carpet cleaning businesses.  Adam's goal was to create an honest business with an outstanding commitment to two things: his customers and their carpets. Since 2013, that dedication has built Sky Rise Carpet Cleaning, LLC into one of the most trusted small businesses in the Denver area.
(720) 251-5194
Call To Schedule Your Carpet Cleaning or Get An Online Estimate